The Square One Band
After 25 years of a successful solo career as a square dance caller, Cliff Brodeur has joined forces with Square One, a quintet of virtuoso instrumentalists with an impressive track record of studio recording and concert performances. Members of Square One have toured internationally, and appeared with artists such as Willie Nelson, Arlo Guthrie, Bonnie Raitt and John Denver.
"When I first started calling with Square One, I had no idea of the enthusiasm that live music created when compared to calling with records" says Brodeur. "With this band, I want to revitalize the tradition of square dancing to live music, and bring this music to wider audiences outside of the square dance world, such as country fairs, resorts and colleges."
The Square One Band, for a particular evening can be made up of 4-6 musicians depending on the budget for the event, and what band members might be available.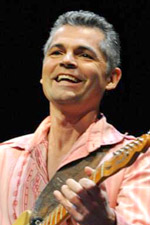 Bobby Sweet
Lead Guitarist & Vocalist
Berkshire native Bobby Sweet is a sixth generation musician. A prolific singer-songwriter, he has released 7 solo albums. His songs have received honorable mentions from The Billboard Songwriting Contest, The Mountain Stage NewSong Contest and The New York Songwriter's Circle, and have aired on many hit television series including Nashville, Touched By An Angel, Walker Texas Ranger, and CSI. In 2012 he was selected as a New Folk finalist at the Kerrville Folk Festival in TX. His latest release, All These Changes made Folk DJ Chart's Top Albums of 2018.
As a sought-after lead guitarist, he has played shows opening for George Jones, Asleep at the Wheel, Willie Nelson, The Bellamy Brothers, Waylon Jennings and many others. Between 2009 and 2015 he toured the US and Canada playing lead guitar with Arlo Guthrie. His travels with Guthrie included performances at Carnegie Hall, the New Orleans Jazz Fest, and Garrison Keillor's A Prairie Home Companion. His instrumental and vocal work have been featured on recordings by Arlo Guthrie, Sarah Lee Guthrie, and a host of other independent album projects.
Bobby's great grandfather, "Pop" Sweet was a famed fiddler and square dance caller. In 1942 Pop and his band, the Huckleberry Pickers won top honors at the square calling competition at the Philadelphia Folk Festival out of 130 nationwide contestants. During his long career he performed for Franklin D. Roosevelt at Hyde Park, taught friend and poet Edna St. Vincent Millay how to square dance, and taught Ted Shawn, founder of Jacob's Pillow how to dance the Virginia Reel.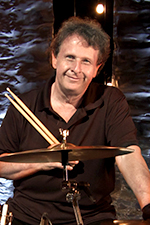 Terry Hall
Drummer
For as long as he can remember, Terry A La Berry, has been leading at least 2 quite different musical lives. Since the mid seventies he has been the drummer for folk legend, Arlo Guthrie, recording, appearing on television , and performing concerts in all 50 states and many foreign countries. He appears on most of Arlo's recording and video catalog. He performed at Carnegie Hall more than a dozen times and got to share stages with many other artists including Pete Seeger, John Denver, Bonnie Raitt, Levon Helm and John Prine. Arlo's 50th Anniversary Alice's Restaurant Celebration has lasted for over the past 5 years, and included a PBS Special, DVD and CD and even a tour of Australia.
For over 30 years when not on tour with Arlo, Terry has been performing for children and their families. Both with David Grover and the Big Bear Band, and then with his own group, Terry A La Berry and Friends, he entertains audiences large or small with original songs and highly interactive material. He has appeared in several award winning PBS specials for children and has produced 7 cd's of his original songs that have been recognized by Parents Choice Awards. He performed at the White House 3 times for the Easter Egg Roll and literally thousands of schools, museums, theaters, camps, and libraries, all over the country.
Terry has been fortunate to be part of Cliff Broduer's Square One Band for decades enjoys playing with the incredible assembly of musicians that Cliff has surrounded himself with over the years. Cliff and Terry both share an unstoppable spirit of entertaining anyone, any age, anywhere, anytime!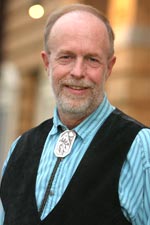 Andy Gordon
Banjo
Andy Gordon, on banjo and spoons, has performed with Boogity Shoe, the Swing Shift and the Sun Mountain Fiddler, with whom he has appeared in the Caribbean for many years. Both Andy and Tim have performed for more than 30 years with square dance caller Cliff Brodeur and his band, Square One.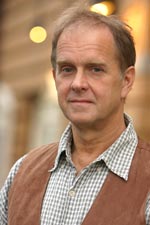 Paul Rice
Fiddle & Vocals
Paul Rice, from Hinsdale, MA, on fiddle, has performed with numerous local bands, including the Eureka String Band. His original compositions also appear in the repertoire of the Housatonic Philharmonic. He has also opened for the Charlie Daniels Band.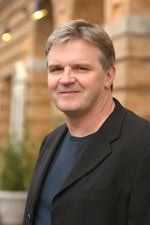 Matt McKeever
Bass & Vocals
A virtual Renaissance man, Matt McKeever is a musician, actor, photographer, carpenter and teacher! In the musical world, Matt has spent 25 years as a performer, with a long history of tour, studio, theatrical and club work. In 1999, Matt seemed to be playing with every artist in Western Massachusetts! Matt can be seen this season on the PBS television series, "The American Experience".
Book A Squaredance Party Today!